Eva was highlighted in this annual program showcasing 100 women who are role models, leaders, innovators and influencers in the global security industry.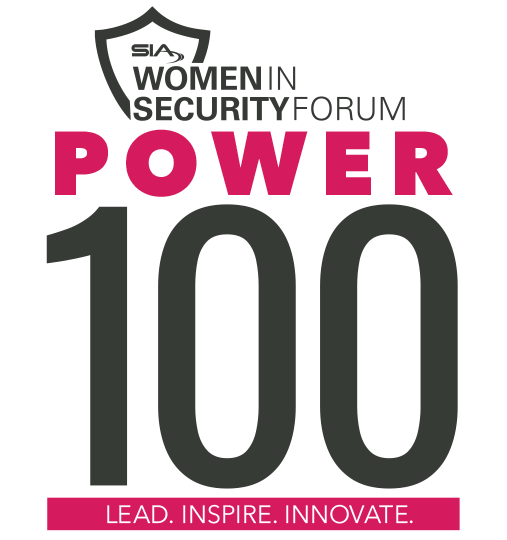 SILVER SPRING, Md. – The Security Industry Association (SIA) has named Eva Mach, President, CEO and Employee Owner of Pro-Tec Design to the 2023 honoree list for the SIA Women in Security Forum Power 100. This initiative, presented by the SIA Women in Security Forum, honors 100 women in the security industry each year who are role models for actively advancing diversity, inclusion, innovation and leadership in the community.
Eva brought her 20 years of industry experience to Pro-Tec in 2010. Beginning as the company's CFO, she assumed the role of President and CEO in 2016. A champion of creating a high-level, focused vision, promoting a dynamic culture and staying ahead of industry and market changes, Eva is leading the company into its next phase. As the security industry rapidly transforms from physical to virtual, Eva is responsible for guiding the short and long-term strategic planning. Under her guidance, she has assembled a strong leadership and operations team that focuses on protecting their clients' business and security needs with the latest industry technology.
Since her arrival, she has taken the company from privately held to employee-owned through an ESOP, instituting a major cultural pivot transitioning employees to operate as owners. To drive the cultural and growth shifts associated with employee ownership, she implemented EOS Traction to build management team capacity and promote accountability throughout the organization.
Eva serves as the ultimate decision making and point person on strategic initiatives including products, services and maintaining strategic relationships with Pro-Tec's key vendors and partners.
Acting as a true open-door CEO, Eva leads the daily charge manifesting Pro-Tec's vision of Making Our World Safer.
"The SIA Women in Security Forum is proud to showcase the remarkable women of the 2023 WISF Power 100. These dynamic, talented honorees are making waves in the security industry and are constantly exhibiting leadership, motivating others and driving progress in the security industry," said SIA Women in Security Forum Chair Kasia Hanson. "We commend this outstanding class of honorees for their impactful efforts in the security industry and broader community and look forward to celebrating their successes at ISC West."
On March 31 at ISC West 2023, the SIA Women in Security Forum will host a networking breakfast and Power 100 celebration recognizing this year's Power 100 honorees. At this free event sponsored by dormakaba, attendees will connect with other leaders and champions for diversity and help SIA recognize and celebrate the 2023 honorees of the Power 100 program. After the breakfast, attendees are encouraged to stay for the SIA Women in Security Forum keynote with special guest speaker Alison Levine, team captain of the first American Women's Everest Expedition team, faculty member at the Thayer Leader Development Group at West Point and the New York Times bestselling author of On the Edge. Learn more and register to attend here.
The Power 100 announcement comes on March 8, International Women's Day, a global day celebrating the social, economic, cultural and political achievements of women and presenting a call to action for accelerating women's equality. SIA supports International Women's Day and launched the SIA Women in Security Forum on this day in 2018. This year, SIA will celebrate International Women's Day and its 2023 theme by encouraging the Power 100 honorees, the Women in Security Forum community and the larger security industry to work to forge women's equity and #EmbraceEquity.
"The 2023 Power 100 honorees are an inspiration to all of us in the security industry. These 100 women leaders are breaking barriers, shifting expectations and advancing diversity, equity and inclusion while taking our industry to new heights," said SIA CEO Don Erickson. "As we celebrate International Women's Day, we congratulate this year's outstanding class of honorees and thank them for their invaluable contributions to the security industry as well as their leadership, innovation and advocacy."
SIA's Women in Security Forum works to engage all security professionals to promote, recruit and cultivate women's leadership for a more inclusive and diversified industry. In addition to the Power 100, the SIA Women in Security Forum offers several programs and activities, including the SIA Progress Award, which celebrates individuals who advance opportunities for women in the security industry; the SIA Women in Security Forum Scholarship, which furthers educational opportunities and advancement for a diverse security workforce; special keynote breakfast events at ISC West and East; volunteer efforts that give back to the community; virtual education offerings; collaborative projects with other organizations seeking to empower women in security and technology; support of the SIA Women in Biometrics Awards; thought leadership and speaking opportunities; and engaging networking and professional growth events. Membership in the SIA Women in Security Forum is free and open to all employees of SIA member companies and SIA student members. Not a SIA member yet? You can still join and will be subscribed to Women in Security Forum news, although you may not receive full member privileges. Learn more and get involved here.
###
About SIA
SIA is the leading trade association for global security solution providers, with over 1,300 innovative member companies representing thousands of security leaders and experts who shape the future of the security industry. SIA protects and advances its members' interests by advocating pro-industry policies and legislation at the federal and state levels, creating open industry standards that enable integration, advancing industry professionalism through education and training, opening global market opportunities, and collaborating with other like-minded organizations. As the premier sponsor of ISC Events expos and conferences, SIA ensures its members have access to top-level buyers and influencers, as well as unparalleled learning and network opportunities. SIA also enhances the position of its members in the security marketplace through SIA GovSummit, which brings together private industry with government decision makers, and Securing New Ground, the security industry's top executive conference for peer-to-peer networking.
https://www.security-net.com/wp-content/uploads/2018/07/logo-25-2.png
0
0
Jamie Gosweiler
https://www.security-net.com/wp-content/uploads/2018/07/logo-25-2.png
Jamie Gosweiler
2023-03-15 20:39:11
2023-03-15 20:58:46
Security Net's Eva Mach Recognized as Part of the Security Industry Association's 2023 Women in Security Forum Power 100